Bridget Started Helping Hooves C.I.C when she realised how humans and horses working together on the ground, can have immense benefits for both the person and the horse.
Helping Hooves is a non-ridden Equine led development centre, helping to provide support to people from all walks of life, who are struggling with mental health and well being issues.
Through Equine Assisted Learning, client learners spend time learning about horsemanship, using groundwork and agility to help build confidence and to assist them in viewing the world from a different perspective.
Visit Bridget's website and meet her team of five equine helpers, including Foxy the Shetland, and to find out more about her agility events and how she can help you !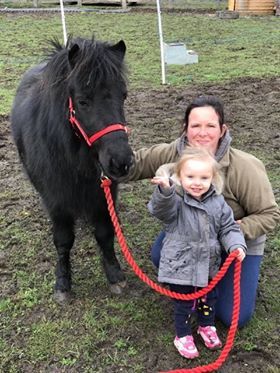 Contact her on mob no. 07594 330763
Facebook
https://www.facebook.com/EquineFacilitatedLearning1/?ref=search&__tn__=%2Cd%2CP-R&eid=ARBgBx6kV6W9JTzWKV62md2DOQ5YIYA5O-Nv0BaIj7W-42JDqdh-mqrwoiW4Q2kMZwU7zWjvpdvVsp2F