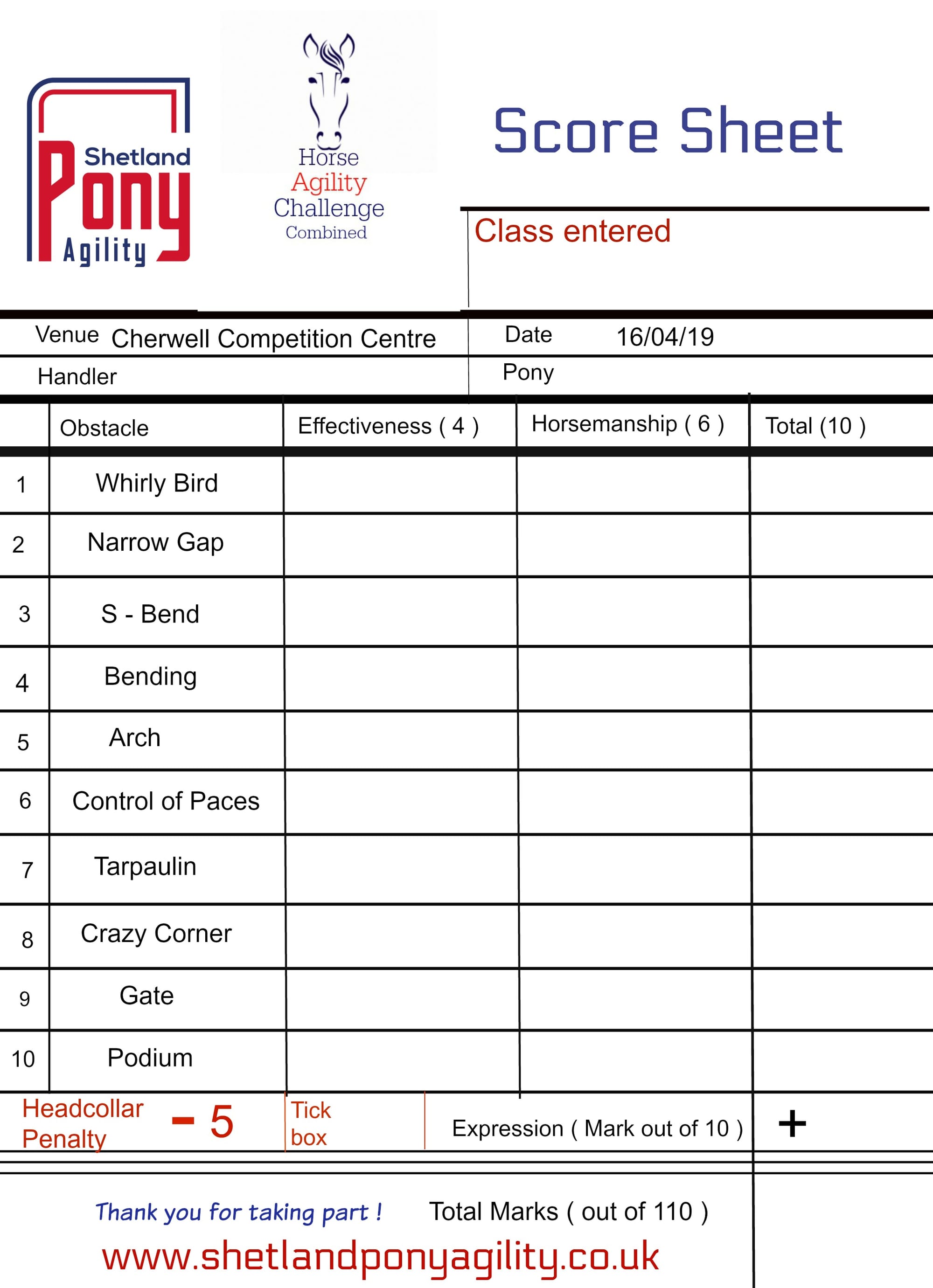 Score Sheet.
The highest percentage of marks are awarded for your horsemanship 6 out of the 10 marks available for each obstacle.
4 out 10 marks are awarded for effectiveness, this is how you negotiate each obstacle to the requirements stated.
10 marks are available for expression. Good expression is a pony that is alert and curious about the obstacles and one that is looking and listening to his handler for direction.
Poor expression is a pony that is spooking and on high alert, OR, a pony that is showing no interest in the obstacles or the handler, over training can produce this effect.
5 marks are deducted for the use of a pressure halter/headcollar in a competition, they may be used for training purposes, but in order to produce a level playing field for everybody when competing,they have to carry a penalty when used in a competition.