Our achievement awards are designed to help you to develop and improve your horsemanship and agility skills, through practical learning and better understanding.
The three challenge levels are, Bronze, silver and Gold.
The Bronze entry level is an easy to learn and perform mini course, aimed at showcasing the necessary basic agility handling skills. The Silver and Gold levels progress in their proficiency requirements.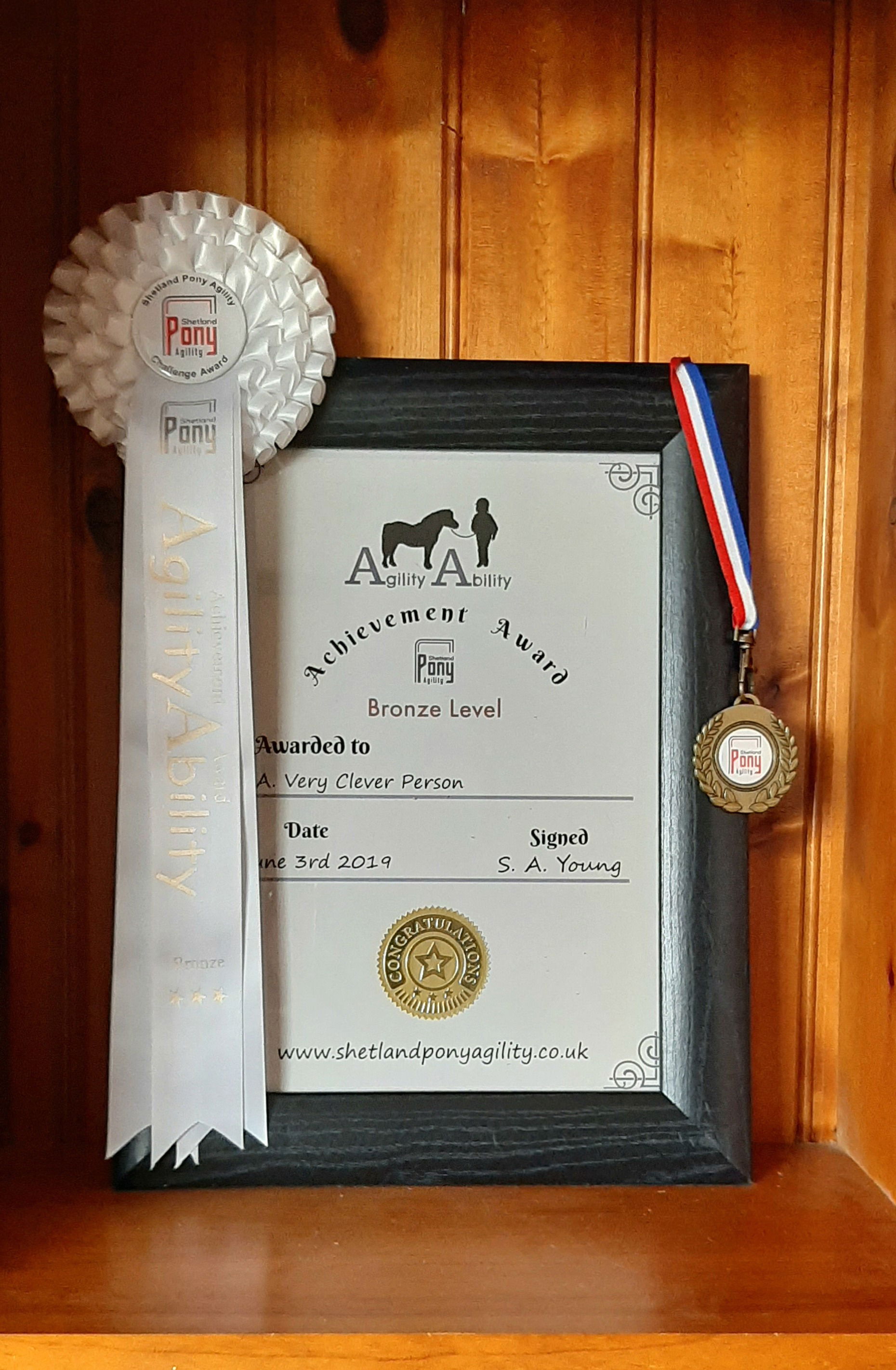 The challenges are performed at home and in your own time. You just video your entry and send it to us, either via our dedicated facebook page or by email.
Application is through the website.
Practise, practise, practise at home and then when you are ready send us your entry. It will be judged and you will be notified accordingly. You are allowed two attempts per entry and after that you must re-apply and enter again. When you are successful you will receive a lovely certificate to say you have gained the achievement level, and a wonderful medal and rosette.
The requirements for each different level and lots of hints and tips for you to succeed, and the details of how to enter, are available to download from our DOWNLOADS page.
Upload your video to our dedicated competition page, Shetland Pony Agility Sport 4All.